Guest Speaker: Blake Boles
Guest Speaker: Blake Boles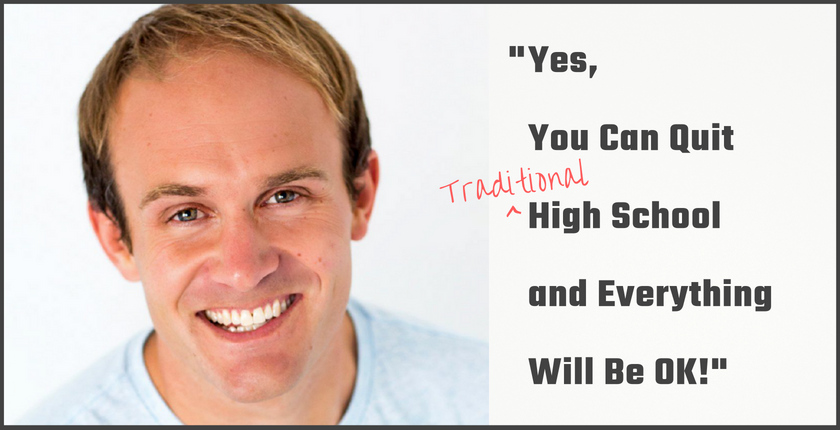 Start:

September 20, 2018 6:30 pm

End:

September 20, 2018 8:00 pm

Location:

1289 Jewett, Ann Arbor, MI 48104
Blake Boles, a self-directed learning advocate and author, is touring the country with a message: "Yes, you can quit traditional high school and everything will be OK!" For more than a decade, he has worked with happy, thriving teenagers who made the decision to follow their own educational path.
Whether you're skeptical about alternative education or you're already onboard, this talk will inspire, inform, and entertain you with powerful stories of teenagers who have skipped traditional high school and turned out just fine.
Blake's talk is an hour long and includes time for questions. After the talk, participants will have the opportunity to check out Blake's books and learn more about Clonlara.
The event is free and open to all. Light refreshments will be provided. Please RSVP. 
---
Wondering if this talk is for you?
If you're considering or just want to know more about education alternatives for middle and high school students, YES! Blake will speak to the reasons for leaving traditional school, introduce a wide range of alternative options, and address anxieties about college and career preparedness.
If your family is already on an alternative path, YES! Blake's talk will reassure you that designing your own learning experiences in the middle and high school years works, inspiring students to challenge themselves and explore new directions.
More About Blake
Blake Boles is the director of Unschool Adventures (the travel company for self-directed young people), the host of the "Off-Trail Learning" podcast, and the author of College Without High School, Better Than College, and The Art of Self-Directed Learning. (Learn more at blakeboles.com.)
Blake and his work have been featured in The New York Times, The Christian Science Monitor, The Huffington Post, USA Today, BBC Travel, Psychology Today, Fox Business, NPR affiliate radio, TEDx, and the blogs of Wired and The Wall Street Journal.