Clonlara School's Off-Campus Program gives K–12 students the freedom to pursue their passions and interests. By design, we have a flexible curriculum so that each family can choose what and how their child learns, with the support of knowledgeable Clonlara advisors.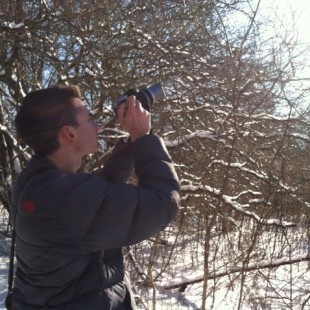 How It Works
Off-campus families partner with Clonlara advisors to develop their own ideas about how they want to school, from the use of structured lesson plans to open discovery methods and everything in between. Along the way, they work with our advisors to design an educational plan to fit their student's unique learning style, needs, and goals. Advisors check in with families throughout the semester and are available as needed to make customized recommendations for learning activities, educational resources, and more. In addition, Clonlara's documentation process provides off-campus families with official records that seamlessly transfer to other schools.
Grades K–8
Learning should be fun, especially in the early years when children are getting a sense of themselves and the world around them. With the support of Clonlara advisors, parents oversee their student's learning and are asked to submit two progress reports each year. Report cards can be issued upon request.
Grades 9–12
Clonlara's off-campus high school students have ultimate choice in following their interests and can earn credit by pursuing their passions. At the end of each semester, they submit a credit request form for each course completed, which our advisors use to issue high school credit. Upon meeting Clonlara's graduation requirements, the students receive an accredited private school diploma.
2020–21 Tuition
Registration
| | |
| --- | --- |
| 1st student | $200 |
| Sibling | $50 |
Additional Fees
| | |
| --- | --- |
| Graduating Student | $150 |
| New Senior | $1,000* |
*This rate applies to high school seniors who were not enrolled in Clonlara the previous school year and who wish to graduate in one year. Contact us to enroll and be sure to review our Senior Policy.
For your convenience, Off-Campus Program tuition may be paid by credit card or check in up to four installments.
| | |
| --- | --- |
| Installment | To Be Paid |
| 1st | Upon registration; includes all fees |
| 2nd | 30 days after registration |
| 3rd | 60 days after registration |
| 4th | 90 days after registration |
Read more about our tuition, fees, and payment options.
Off-campus families receive an education guide, which contains an overview of how our program works; tips for getting started; and descriptions of different learning styles, educational resources, and approaches to schooling. Families also receive questionnaires to help our advisors understand their student's curiosities, strengths, interests, talents, needs, and goals.
Throughout the process, parents and students document their educational activities and choose methods for evaluating and measuring their learning. They submit progress reports (at the elementary level) or credit request forms (at the high school level) for our advisors and registrar to review and approve.
Upon request, advisors can provide educational standards and benchmarks for parents who want to know how their student compares with other children their age.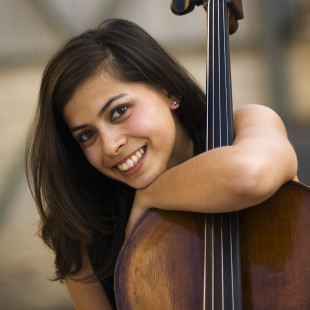 Flexible Enrollment Options
In addition to our full-time Off-Campus Program, Clonlara offers a range of enrollment options that can be tailored to a family's unique needs and circumstances. Please contact us for more information or to enroll in these programs.
Short-Term Enrollment
Clonlara's Short-Term Enrollment Program gives K–12 students enrolled in other private or public schools the opportunity for independent study. Students can explore new subjects, take a semester away, or enroll part time in Clonlara's Off-Campus Program and part time in another school. High school students can earn credit that transfers to other schools.
Learn more about short-term enrollment.
Dual Enrollment (for Students from Another School)
Any student in grades K–12 may concurrently enroll in the Off-Campus Program and another school. Clonlara School can grant credit and have the credit transferred to the other school, or we can accept credits toward a Clonlara diploma from other accredited schools.
At the high school level, students usually work with their guidance counselor to choose what classes they want to take as independent study classes with Clonlara advisor services. The classes they choose should fit into their goals for high school graduation and post-graduation plans.
| | |
| --- | --- |
| Overview | Ideal for Students Who |
| Students receive all the same services and benefits of Clonlara's K–12 students. | Want to undertake independent studies. |
| Credits must be pre-approved by the student's regular school. | Want to study at a faster or a slower pace than the classroom allows. |
| Upon completion of approved credits, student submits a transcript request for Clonlara School credits. | Want to study a subject not offered by their high school. |
| For each year that a student re-enrolls, a new signed credit verification form must be submitted. | Benefit from not being in a classroom full time for emotional or health reasons. |
| | Have a learning disability and need additional support provided outside the classroom. |
| | Are gifted and want to study a subject in greater depth. |
| | Have a travel opportunity. |
Fees and Refund Policy
Regular tuition rates apply.
Pre-Approval Required
Before enrolling, families should contact contact us and speak with the guidance counselor at their regular school to determine how dual enrollment might fit with their overall educational plan.
The student's school must pre-approve the credits to be earned while enrolled in Clonlara's dual enrollment program. To request pre-approval, download our Verification for Accepting Credits Form (PDF) and have it completed by a guidance counselor or other official at the school to which the credits will be transferred.
Registration
After Clonlara receives the signed verification form, we can proceed with the enrollment process.